Each year the World Innovation Summit for Education (WISE)is held in Qatar. It's the premier international platform that is dedicated to innovation and creative action in education.
The theme of the 2014 WISE summit was 'Imagine-Create-Learn: Creativity at the Heart of Education,' and one of the topics on the agenda was the future of classroom training. It's an issue which we are very interested in, as we have already pointed out some of the main changes happening to classroom learning here and now.
To prepare for the event, WISE conducted a survey of over 600 experts – among whom were Professor Noam Chomsky and Julia Gillard, former Prime Minister of Australia – to establish what the future of classroom learning might look like.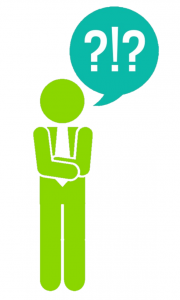 The survey, 'School in 2030,' found that almost half the respondents believed that online content will become the number 1 most important source of knowledge by 2030, rather than a 'brick and mortar' school, which came in second. It also suggested that when it comes to classroom learning, the role of teachers will change drastically from that delivering knowledge to learners, to guiding and mentoring students through their individual learning journeys.
Interestingly, the survey also pointed out that most experts believe that classroom learning will evolve to encompass more personal, tailored learning content for learners, as opposed to the current standardised content.
We couldn't be happier to read these findings, as they are things that we've believed in for the past few years! In our white paper, 'Classroom Training Goes Tech: Bringing Technology into the Classroom,' we explain that tutors will move on from their role of disseminating information to guiding learners, and will act as facilitators of learning rather than strictly keeping to a syllabus. We explain the importance of utilising all technology available to us to boost classroom learning, and emphasise how vital it is that learners are able to tailor their learning to their particular needs, and do so while working in teams and sharing knowledge.
Here's an excerpt of the survey (click here to access the full document):
"No more 'teachers', lectures or imposed curricula: henceforth, the brick-and-mortar school will no longer be a place where students are taught theoretical knowledge, but instead a social environment where they receive guidance, enabling them to interact with their peers and build a diverse toolkit that will better prepare them for professional life. Innovation, not only technological but also social and pedagogical, will help transform the traditional 'classrooms' into future 'meeting rooms' where cooperative learning takes place and students prepare for their working future."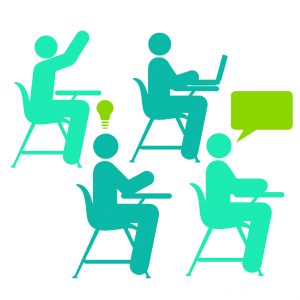 The use of online content as the main source of knowledge also fills us with joy: we're passionate that online learning is the solution to a whole bunch of problems – a lack of learner engagement, poor recall, insufficient socialisation and accessibility problems to name but a few. Indeed, we suggest in the white paper that classroom learning needs to embrace technology in order to survive and flourish.
There are ways to combine online and offline learning and encourage social learning to really boost understanding, engagement, enjoyment and overall learning, as you'll see in our white paper – just click the button below to find out how we suggest the classroom learning revolution will occur!
Author : Felipe Gomez
Degree : Masters
Major : Marketing and Advertising
Country : United States
Language : English